"Did you know that you don't need a referral from your dentist to be seen by our office?"
First Visit
At your complimentary initial consultation, Dr. Neal and her team will:
Review your dental and medical history
Take diagnostic photographs and x-rays
Provide a complete orthodontic evaluation
Discuss your customized treatment plan
Provide you with all financial information, insurance options, and payment plans
Dr. Neal and her team will be happy to answer any questions you may have. We will provide you with the information that you need to determine which treatment and financial options are best for you and your family.
It is best if all parties responsible for making the decision are present at the initial consultation. If that is not possible, we would be happy to schedule a conference call during the consultation so everyone can be a part of the decision making. Just let our team know so we can set up the virtual meeting ahead of time.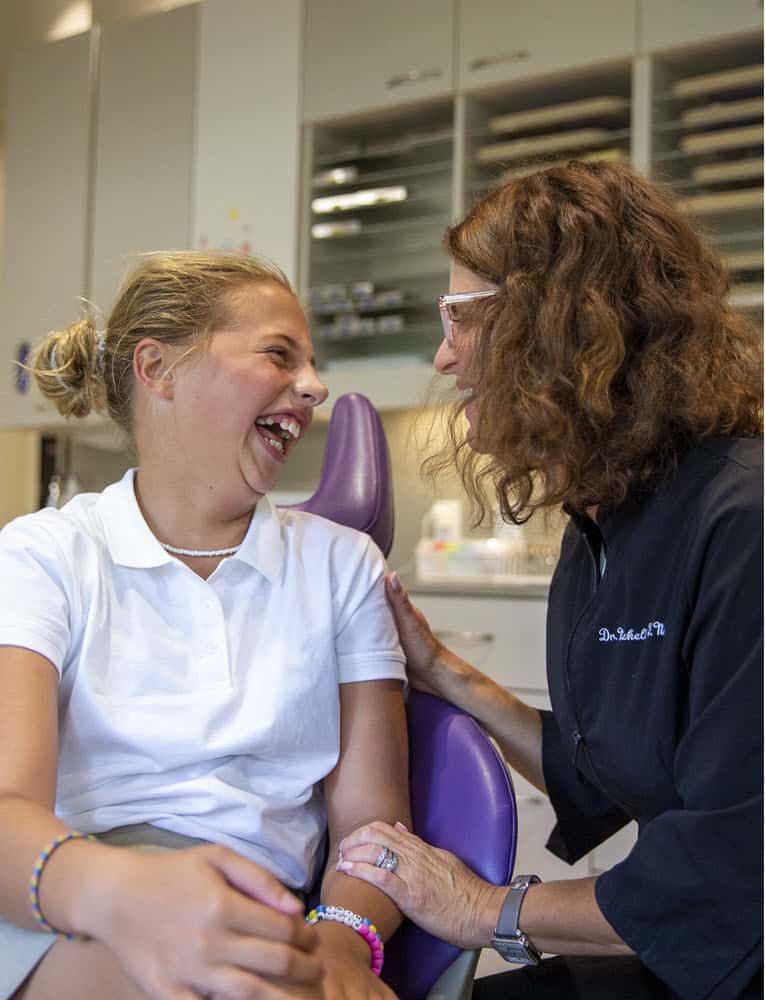 Online Smile
Assessment
A single click launches a portal that allows you to provide key information before you come to see us.
Here, you can provide descriptions, upload pictures, and give us a sense of what to discuss when we see you in person at your first visit.
We know that creating your beautiful smile is an investment and we want to make it as easy as possible for you to receive the best orthodontic care.
At our office we…
Accept most insurance plans
Submit your insurance claims and paperwork for you
Provide interest free financing
Offer low to no down payment and extended monthly payment options
Accept most major credit cards
Help you with your flexible spending accounts, medical savings accounts, or health savings accounts
And have a convenient patients portal which allows you to view your appointment and financial information at any time.
You will be sent an email and login to connect to our patients portal for your online forms. If you are having difficulty, please call our office. If paper forms work better for you please print and fill out the forms below prior to your appointment.
These documents are in Adobe PDF format. If you're unable to read PDF files, you can download Acrobat Reader free from Adobe.
Our office is dedicated to protect the privacy rights of our patients and the confidential information entrusted to us.